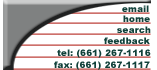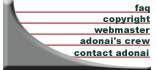 ADONAI "TOOL & DIE" ENGINEERING'S SECURITY LOCK BOXES

---
A new product manufactured by Adonai "Tool & Die" Engineering is the "Security Lock Box". The "Security Lock Box" is a mountable heavy duty steel "lock box" that can be used to secure gates, garage doors, residential home doors, and semi-truck loading doors, etc. The gate/garage security lock box is machined from .109" thick steel and can be powder coated in white or black. The Security Lock Box is flexible in that it accepts 20 to 30 different types of lock sizes and shapes, making it easy to use with almost any combination or keyed lock. Another feature of the Security Lock Box is its steel "Latch Pin". This durable steel latch pin has been "heat treated" making it almost impossible to saw cut through it.

In developing the "Security Lock Box" Adonai used many of its production services to create a final product that the customer would not only approve of, but also be happy with. Adonai's first step is to listen to the customers needs and to relate to what particular specifications are necessary for this product to be completed. From these shared ideas and planning Adonai then creates prototypes that match as closely as possible to the final product. In this case Adonai used sheet metal fabrication, metal shearing, welding, and machining capabilities to develop the lock box. After the security lock box prototype has been modified to meet the customers needs and final approval of the product has been given, Adonai then builds the CLASS-A DIES and the manufacturing process can begin.

Adonai "Tool & Die" Engineering makes it a point to help the customer develop their "ideas" into products. From planning to machined prototypes to the final product, Adonai will be there every step of the way.
Security Lock Box
with black powder coat finish
Security Lock Box
with white powder coat finish
Security Lock Box
Latch Key Receptacle
Lock
Receptacles