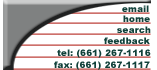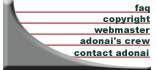 SEARCH ADONAI "TOOL & DIE" ENGINEERING'S WEB SITE

---
To search through Adonai "Tool & Die" Engineering's website, you must first select a method to search our web pages. The next step you will enter either a brief description or keywords on the product or items you are looking for. Finally, click on the SUBMIT BUTTON at the bottom of the page to retreive the information on the products and/or items you are searching for.


---

To search through Adonai's Tool & Die web site database:

1) Select Method for Searching
2) Enter Brief Description or Keywords of Products and Items you are Searching for
3) Click the Submit Button




TIP: If you plan on making multiple queries, you might wish to make a bookmark for this page...